School counselors are highly educated, professionally certified individuals who help students succeed in school and plan their career. An integral part of the total education system, school counselors help students form healthy goals, mindsets and behaviors. With the aid of a school counselor, students learn to develop effective collaboration and cooperation skills, to practice perseverance, to develop time management and study skills, and to learn self-motivation and self-direction habits. 
We provide academic, social/emotional/ and college and career support to all students here at HOPE Community Academy.
Meet your School Counselor:  Kris Moe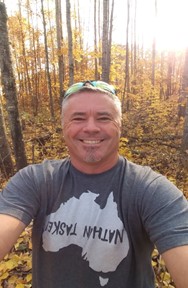 Hi! My name is Kris Moe and I am the School Counselor at HOPE Community Academy. I have 28 years of experience as a school counselor and have worked in the St. Paul, South Washington County and Eastern Carver County Public Schools. I received my undergraduate degree in Psychology from Luther College in Decorah, Iowa and my masters in Guidance and Counseling from the University of Wisconsin – Stout. I am also a past-president of the Minnesota School Counselors Association and Director on the Board of Directors of the American School Counselor Association.
When I'm not at HOPE, I enjoy spending time with my wife and two boys. We are an avid outdoor family and enjoy hiking, biking, kayaking and traveling. I also do private practice counseling in Eagan and specialize in working with teens and men.
I am excited to be here at HOPE and working with the amazing staff and students. Please reach out to me if you have any questions about how I can best support your student.
Contact information:
Work phone: TBD
HOPE main phone number: 651-796-4500
Links:
Suicide Prevention Hotline and Text Line:
https://suicidepreventionlifeline.org/
https://www.crisistextline.org/
PSEO: (Postsecondary Enrollment Options)
https://education.mn.gov/mde/fam/dual/pseo/
HOPE High School Course Catalog
High School Course Catalog
Resources for Families
Food Shelves In Ramsey County
Hmong American Partnership Housing Services  
Ramsey County Housing Services
Mental Health Resources for Families