Welcome to the Family Engagement Page! At HOPE Community Academy, our families are at the heart of what we do. Thank you for entrusting your student(s) in our care. We are committed to helping your students succeed through a collaborative parent and school partnership. We have three Family Engagement Specialists to support you and your students. 
Mai Nhia Thao, Hmong Parent Liaison 
mainhiathao@hope-school.org
Taw Moo, Karen Parent Liaison 
tawmoo@hope-school.org
As part of family engagement, we offer the following services for our families: 
Interpretation in the parents' native language during conferences, events, special education meetings, and other meetings by request. 

Translation of school materials into Hmong and Karen. We are able to translate in other languages as well if requested. 

Interpret for teachers on phone calls to parents by request. 

Promote cross cultural understanding between the school and parents.

Organize and host Family Nights and other school events that strengthen the relationship between the school and parents.
Parent Involvement 
How can I be involved at HOPE?
There are many opportunities for parents to volunteer their time. These activities include, but are not limited to: 
Volunteering in a classroom

Chaperoning on a field trip 

Participating in Family Nights and other family events

Attending Fall and Spring Parent Teacher Conferences

Watching your students play sports 

Serving as a Parent Member on the School Board 

Serving as a Parent Member on the Parent and Teacher Association (PTA)
For more information on how to be involved, contact our Family Engagement team at 651-796-4500.
Parent Teacher Conferences
When: Wednesday, November 8, 2023
Time: 4:00PM-8:00PM
Location: HOPE Community Academy
Pop-Up Vaccination
When: Wednesday, November 8, 2023
Time: 4:00PM-8:00PM
Location: HOPE Community Academy
Early Release Day: PreK-11th Grade Conferences
When: Thursday, November 16, 2023
Time: 2:00PM – 8:00PM
Location: HOPE Community Academy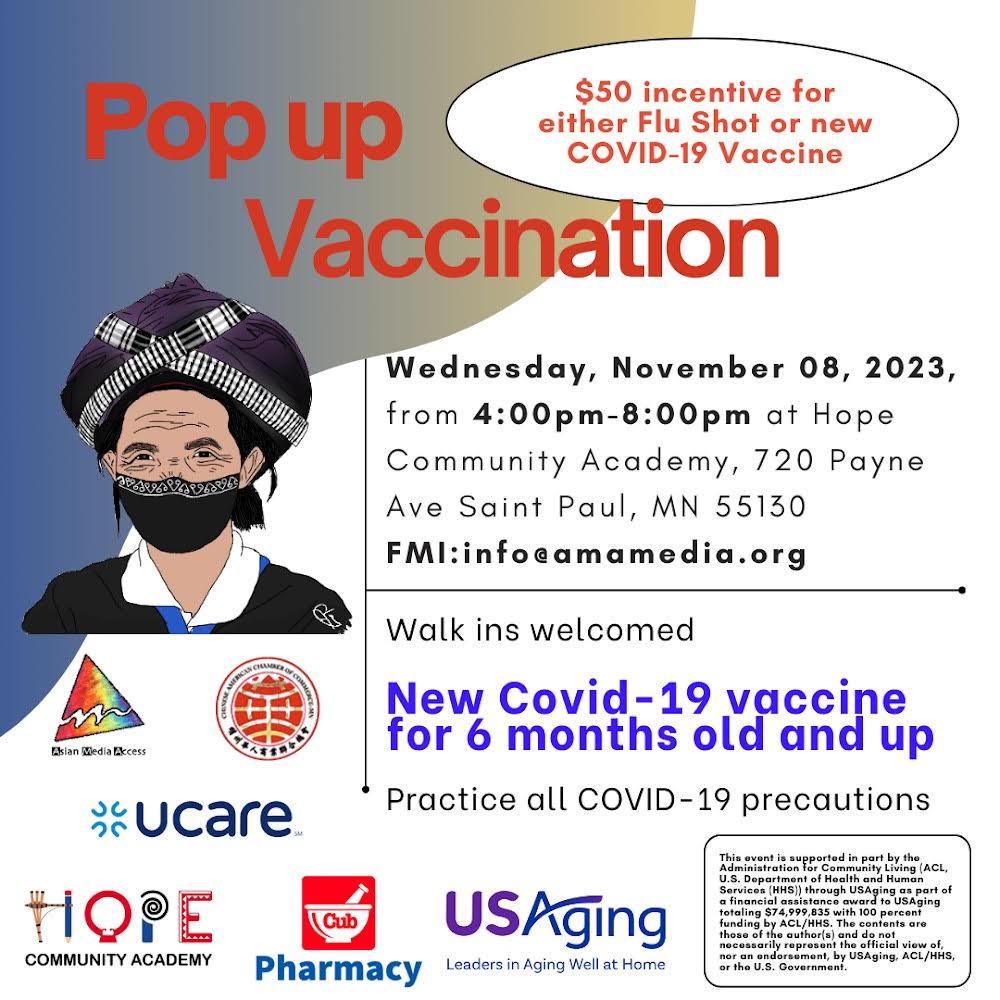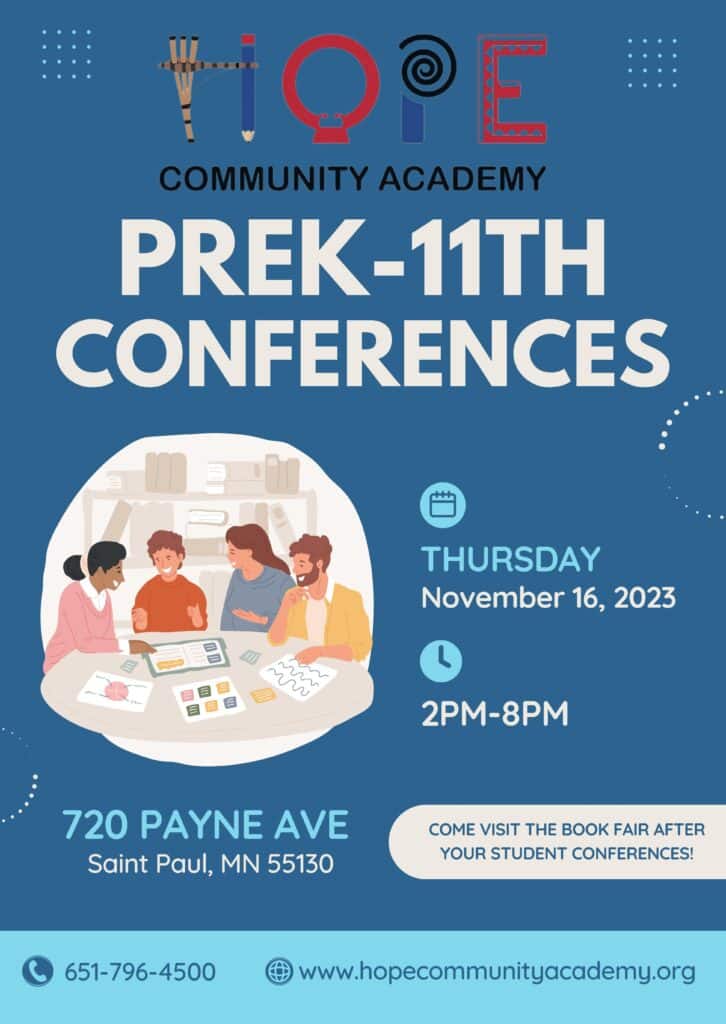 Elementary Choir and Fine Arts Night
When: Thursday, November 30, 2023
Time: See below
Location: HOPE Community Academy
Elementary Choir Performances
Doors Open @ 12:20pm
Kindergarten through 2nd Grade: 12:30pm – 1:00pm
3rd Grade – 5th Grade: 1:30pm – 2:15pm
Winter Fine Arts
Doors Open @ 4:45pm
Performances: 5:00pm – 7:00pm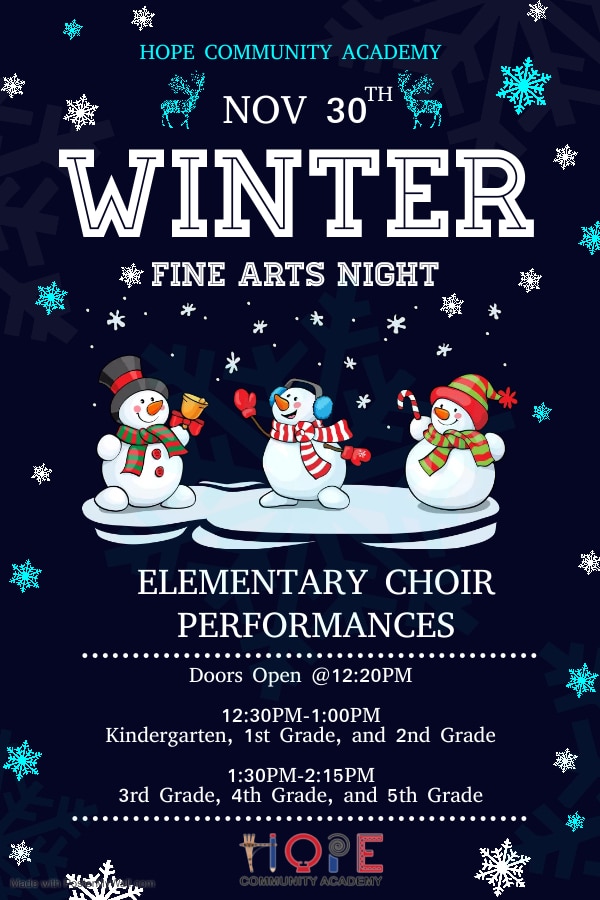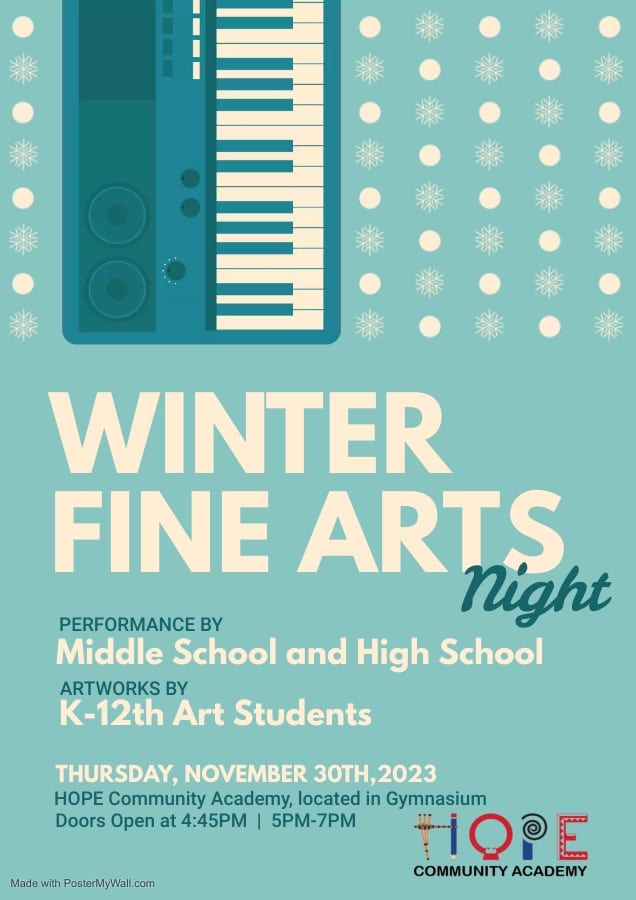 HOPE Community Academy's Hmong New Year Night
When: Friday, December 8, 2023
Time: 6:00PM – 7:00PM
Location: HOPE Community Academy
Family Night
When: Friday, December 14, 2023
Time: 5:00PM – 7:00PM
Location: HOPE Community Academy