Our enrollment process is simple and designed to ensure a smooth transition for your child. Whether you're looking to enroll your little one in our PreK program or seeking to join our expanding high school, we're here to guide you through the journey.
Join our community of learners! Contact us to begin the Admissions Process.
Welcome to HOPE Community Academy, where academic excellence meets cultural appreciation! Our mission is to inspire students to achieve high academic success while embracing Hmong language and culture.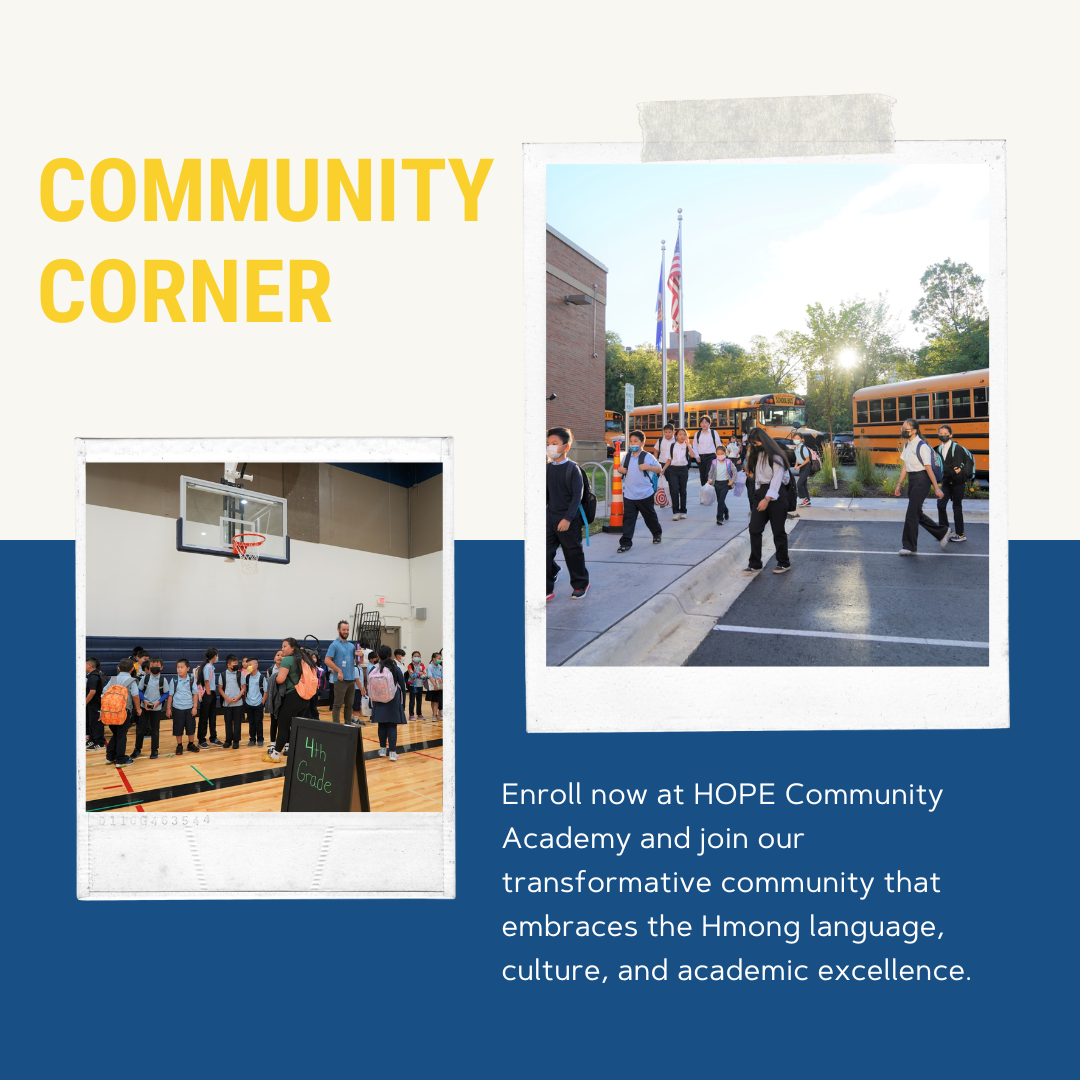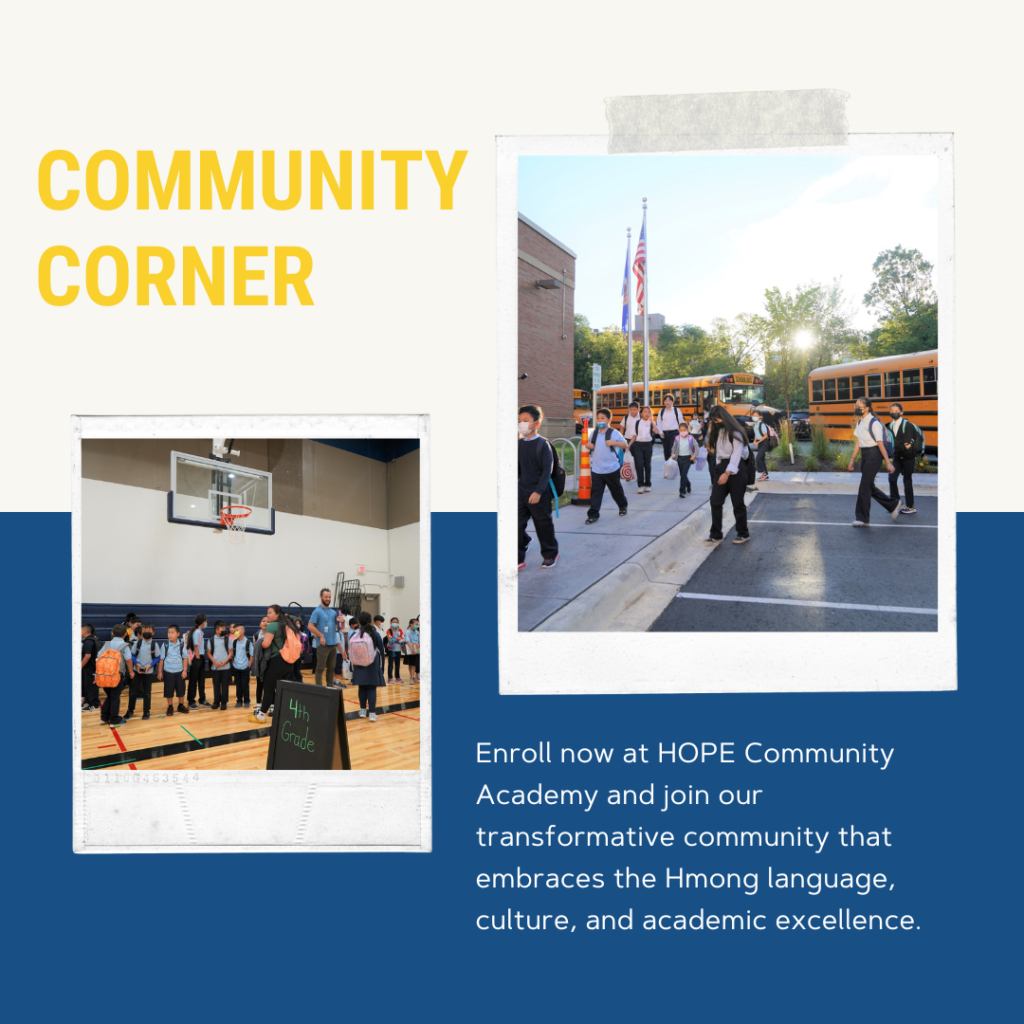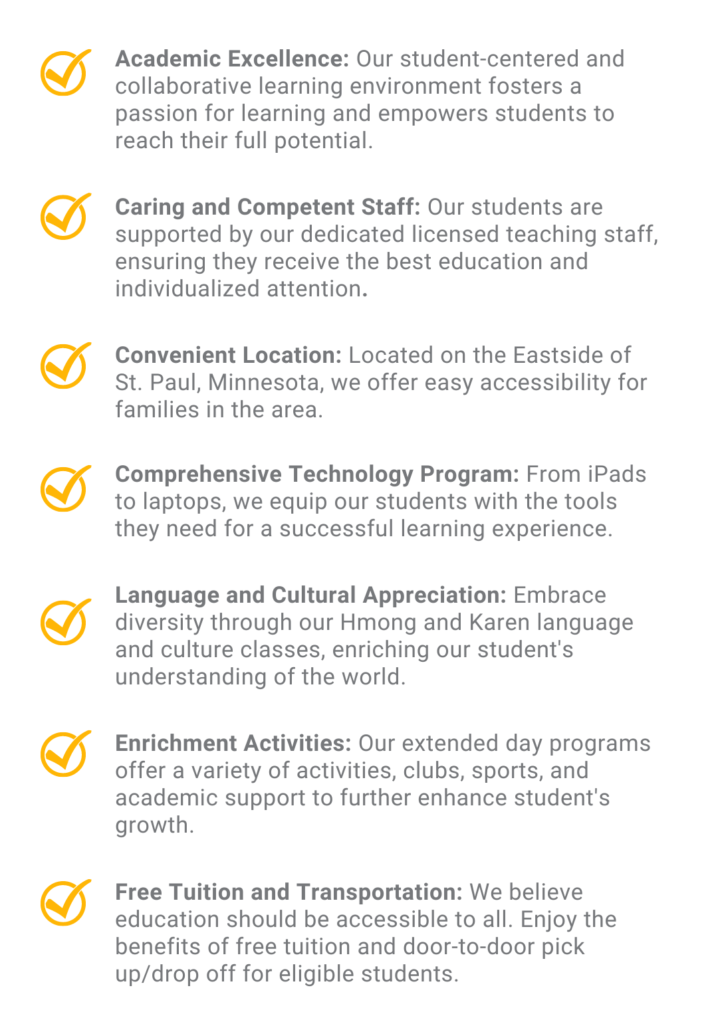 Ready to Join The HOPE Family?
Take the first step towards unlocking your child's potential. Explore our dynamic curriculum, caring community, and numerous opportunities for personal growth. Enroll now and let HOPE Community Academy be the foundation for your child's future success.
Complete the form below, and our Enrollment Team will reach out to guide you through the process.
Enrollment Policy
HOPE Community Academy warmly welcomes all students regardless of race/ethnicity, ability or home language. It is our growing, diverse student body that makes us unique!
Age requirement:
For Pre-K enrollment, all students must be 4 years old by September 1st of the year in which they wish to apply. We do not have early admission for Pre-K. There is an enrollment cap for PreK and we are taking students on a first come, first serve basis.
For Kindergarten enrollment, all students need to be 5 years old by September 1st of the year they wish to apply. Early Admission is available for students born between September 2nd – October 15th, if they pass the Kindergarten screening.
We invite you to read more about our enrollment policy by clicking the link below.