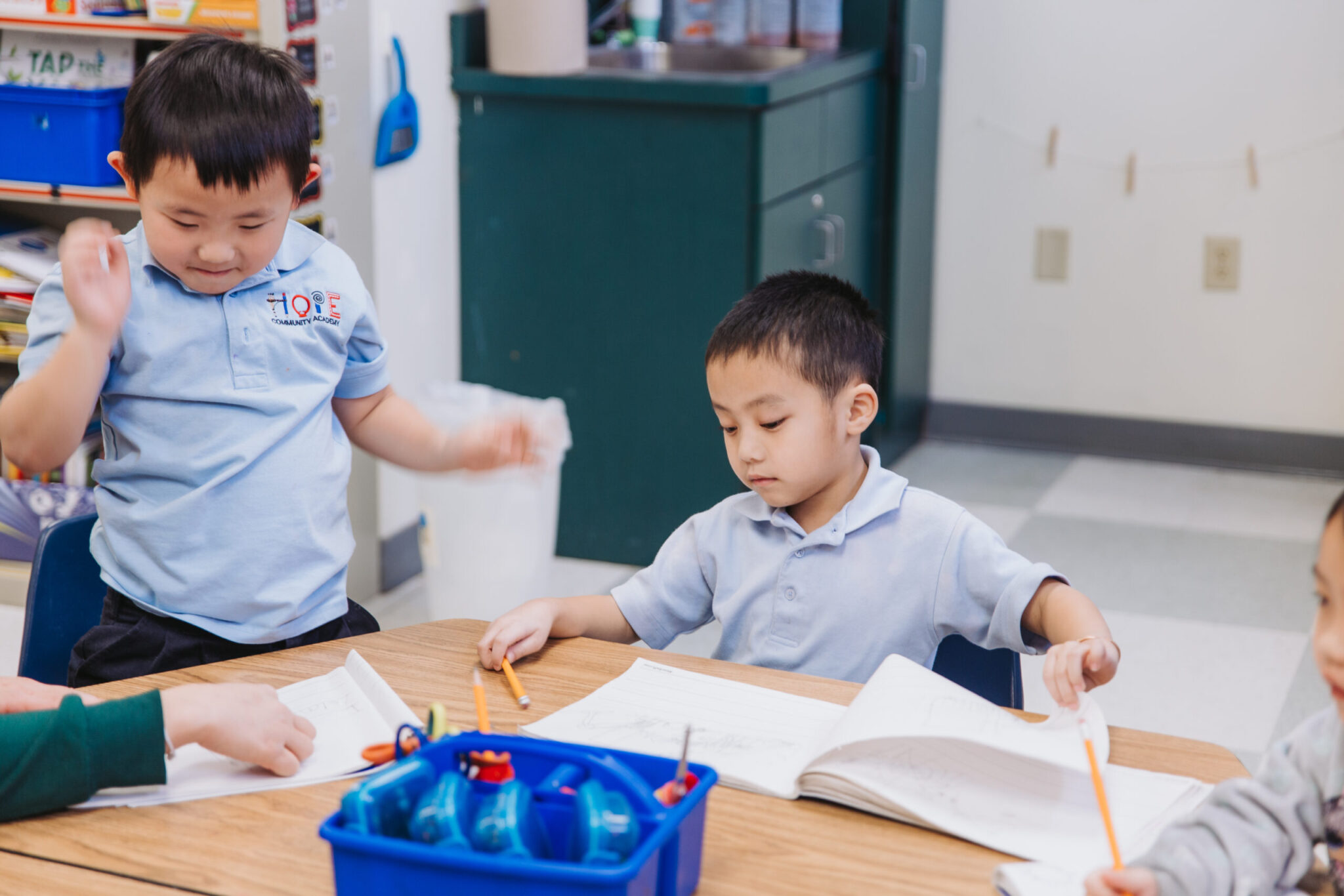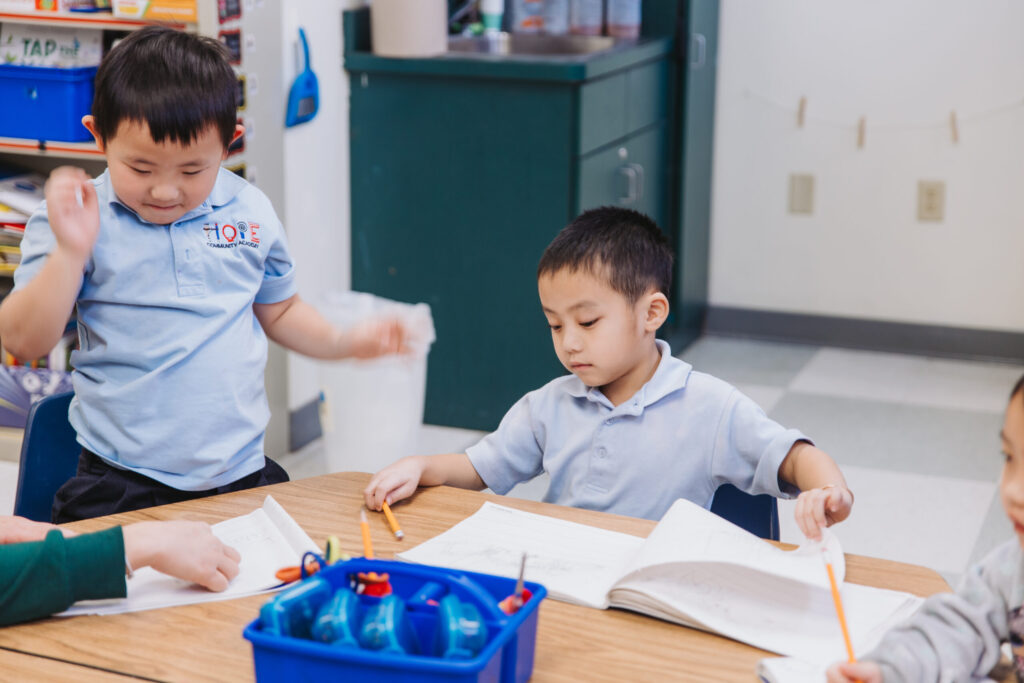 Elementary school consists of pre-kindergarten through fifth grade. Students in elementary school are taught their core classes (math, reading, social studies, science, and word study) by their homeroom teacher. The specialist classes (computer technology, music, art, Hmong or Karen language and culture, library, and physical education) are taught by specialist teachers.
Language Arts
Reading
Writing-Handwriting
Spelling
Speaking
Listening
Core Academics
Mathematics
Science
Social Studies
Specialist Academics
Art
Music
Hmong Language & Culture
Karen Language & Culture
Physical Education
Library Skills & Information Literacy
Computers & Technology
All Day, Everyday Program
HOPE Community Academy's kindergarten program is all day, everyday. Our school day is from 8:00 am to 3:30 pm.
Age Requirements
Children must be 5 years old by September 1st to enroll in our kindergarten program. However, we will accept 4-year old students in our Early Admit program. Children with a birthday between September 2 and October 15 will be considered for this program. An assessment will also be done to determine if your child is ready for kindergarten.
Daily Schedule
A typical day in Kindergarten consists of a morning meeting, language arts, skills practice/free-time, Specialist teachers, reading, printing, lunch/recess, math, centers, dismissal.
Lunch
A free daily breakfast, lunch, and snack are furnished free of charge to all students at HOPE.
Core Curriculum
Reading
Math
Language Arts
Handwriting
Science
Social Studies
Health
Specialist Curriculum
Computers
Hmong
Art
Library
Music
Physical Education
Ready to enroll? Complete the Online Interest Form and someone from our Enrollment Team will get back to you.